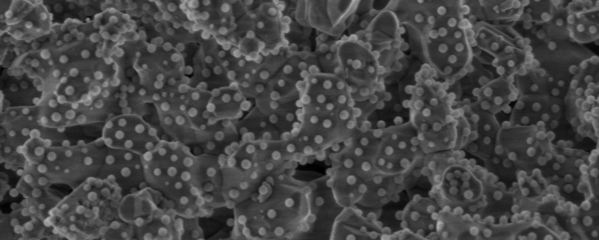 Nanocarriers for Drug Delivery
The Max-Planck-Institute for Polymer Research (MPI-P) and the University Medicine of the Johannes Gutenberg-University Mainz work together to bring drug delivery systems to the clinic. This bridges the gap between medical need and excellent basic science. Nanocarrier research is focused on altering the body distribution of drugs such that lower doses can be used. This results in lower side effects and/or higher effectiveness. Classical pharmaceutical approaches as well as novel immune modulating agents to treat cancer and (auto)immune diseases like rheumatitis are the focus of this collaboration.
Besides understanding the basic hurdles e.g. by the nanocarrier-protein interaction we aim here to use pharmaceutical grade ingredients in a standard operating procedure also implying the use of closed systems such that injectable drug delivery systems can be obtained. This track is clearly aimed at upscaling the process of nanocarrier synthesis and applying the nanocarrier in vivo in preclinical and clinical studies.
Aims:
identify medical needs from applications in clinical use
translate the medical need into a scientific question
understand opportunities and obstacles of nanocarriers in the complex biological surrounding of blood plasma and in whole organisms
to develop a process which uses pharmaceutical grade excipients that can be transformed into a good-manufacturing-production (GMP) process
develop assays for testing of nanocarriers during production and for a batch-to-batch release
perform the crucial in vivo studies for effectiveness and toxicology
transform this towards a process performed in a small-medium enterprise (SME)
References
Please click on the "ResearcherID" link on the right side of the page.
Related Links