Obituary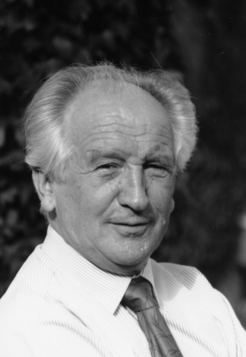 Helmut Ringsdorf, a macromolecular chemist who was always closely associated with the Max Planck Institute for Polymer Research through joint projects, passed away on March 20, 2023, at the age of 93. He was one of the formative figures for the international reputation of Mainz in macromolecular research. With him we lose a visionary and helpful colleague as well as a good friend, to whom we owe valuable support as a member of our scientific advisory board. From 1971 to 1994, Helmut Ringsdorf was a professor at the Johannes Gutenberg University in Mainz. Here he conducted research in the emerging frontier area of materials and life sciences, which he himself significantly influenced. He developed polymeric antitumor agents as well as liquid-crystalline polymers and investigated polymerization reactions in oriented systems.
Helmut Ringsdorf was born in Giessen, Germany, on July 30, 1929, and studied at the universities of Frankfurt am Main, Darmstadt, and Freiburg im Breisgau, where he graduated and received his doctorate under Hermann Staudinger and Elfriede Husemann. After his postdoctoral period at the Polytechnic Institute of Brooklyn (New York City), he moved to the University of Marburg for his habilitation in 1962, from where he was appointed to Mainz.
Our institute will honor his memory.