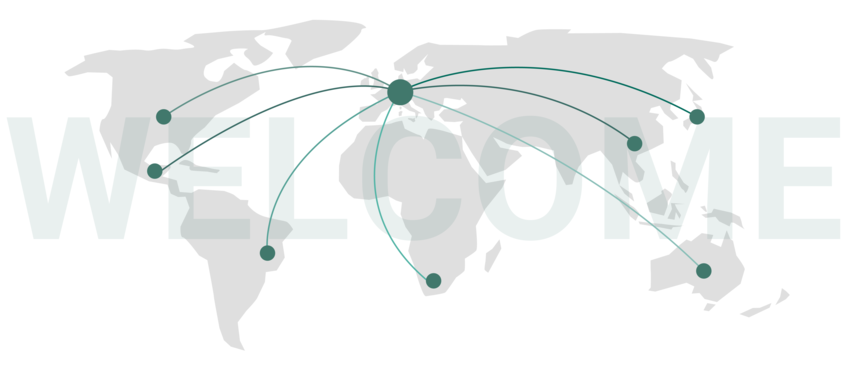 International Office
We are very pleased to welcome you to the Max Planck Institute for Polymer Research (MPI-P).
As a top research institution, the MPI-P offers its researchers comprehensive all-round support. The International Office provides a personal 'Welcome' service to help you organize your stay in Mainz. Here you will find information and support in all non-academic matters, such as administrative procedures, as well as a personal "welcome" and an initial orientation fort he city of Mainz and the Rhein-Main-Area. We will also remain your contact for non-academic matters during the rest of your stay.
You will find information and support with us on the following subjects:
registration, change of residence and de-registration
applying for a residence permit
changeing residence permits
information on/and applying for a EU Blue Card
we accompany you to your appointments at the registration office, the immigration office and other offices
on the subject of "Housing", Information on your rights and obligations as a tenant and on the housing provider certificate
help in filling of German forms of all kinds
Information on opening of German bank accounts
Information on German social security and German health insurance schemes
Information on regional events and services (networks, information events and German pension provision)
Quality management (evaluation of feedback to improve service support)
In accordance with the Institute's family-friendly policy, we also help you by informing your spouse/partner about the administrative procedures:
Assistance in preparing spouse/partner and other family members (registration, residence permit and invitations)
We are here to make your start in Mainz as easy as possible. During your stay we serve as a central contact point and you can contact us if you need advice or help.
We also recommend a visit to these websites:
https://www.make-it-in-germany.com/en/living-in-germany/german/german-knowledge/
https://www.bamf.de/EN/Themen/MigrationAufenthalt/migrationaufenthalt-node.html
On these websites you will find helpful information on topics such as German tax regulations, health care or church services.
We are looking forward to getting to know you and are pleased that you have decided to come to our institute!