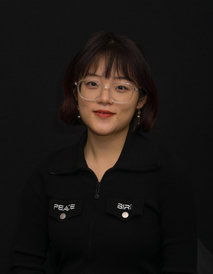 Jiaqi Xing
Employee
Department of Synthesis of Macromolecules
Max Planck Institute for Polymer Research
Main Focus
Smart peptide hydrogel for light-triggered mechanical actuation.
Curriculum Vitae
Jiaqi Xing obtained her Bachelor degree from Wuhan Institute of Technology (Wuhan, China) in Material Chemistry and English in 2018. After that, she received her Master degree from Sichuan University (Sichuan, China) in Polymer Science and Engineering in 2021. Her Master thesis is "Study on Gellan Gum Based Hydrogels for Biomedical Applications".
Since Octobor 2021, she joined Prof.Weil's group at the Max-Planck Institute for Polymer Research (MPIP) in Mainz, Germany.