Clarissa Schönecker receives Alfred Kuhlenkamp prize 2015
For her research on the flow phenomena, the VDE/VDI-Society Microelectronics, Microsystems and Precision Engineering (GMM) awards the 3,000 euro-worth prize to the scientist of the Max Planck Institute for Polymer Research (MPI-P).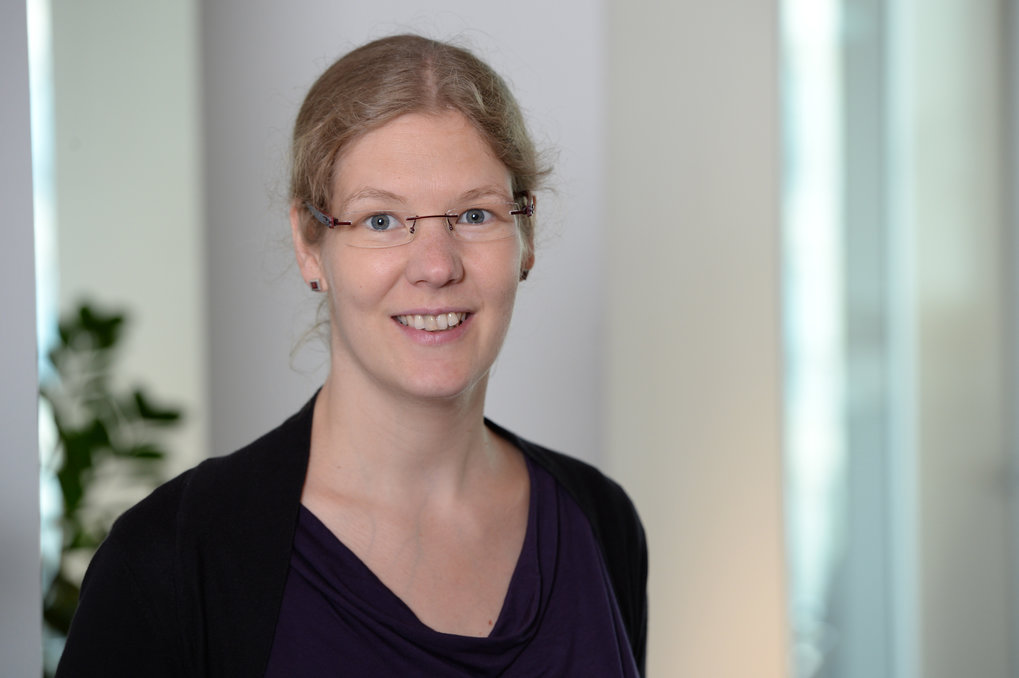 Do fluids adhere to solid surfaces or can they simply slide over them? Ever since the first theoretical descriptions of flows, scientists have discussed this question controversially. With her thesis "Flow Phenomena at Microstructured Surfaces", Dr. Clarissa Schönecker has made a fine step forward pathing the way toward an answer: The researcher has first developed an equation that predicts the sliding of a fluid along grooved, very flat surfaces – so-called microstructures. The calculation method considers the fluids involved as well as the groove geometry. In addition, the work of Schönecker shows that the efficiency of electroosmotic flows can be increased by directing electric charges at phase boundaries. The new findings can be applied in the fields of process engineering and microfluidics.
On March 11, 2016, Schönecker received the certificate of the Alfred Kuhlenkamp Prize 2015 in Dusseldorf. The prize savors scientific works and constructions or new process solutions. It is awarded biennially by the GMM including the Association for Electrical, Electronic & Information Technologies (VDE) and the Association of German Engineers (VDI).
The journal articles on Schönecker's work are listed on the website cschoenecker.de. An extended version of the results can also be found online: Flow Phenomena at Microstructured Surfaces.
About Clarissa Schönecker
Clarissa Schönecker studied mechanical engineering at the Technical University of Darmstadt, where she also completed her PhD thesis on the subject named above. Since 2014, she works at the MPI-P's department "Physics at Interfaces" conducting research on hydrodynamic processes near interfaces.