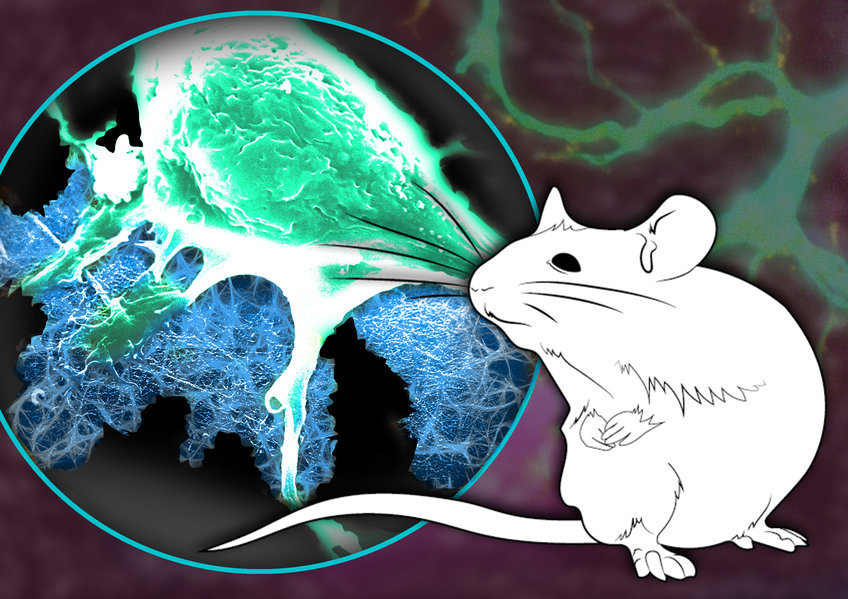 Identification and functional characterization of novel nanofiber-growth factor hybrid molecules for regeneration in a mouse traumatic brain injury
Traumatic brain injuries often result in cavity formation at the impact area. To facilitate regeneration of the damaged tissue, materials are required that support the (re-)growth of neuronal cells.
This project aims to develop novel materials that can support the growth of neuronal cells and facilitate recovery after traumatic injuries to the central nervous system. In collaboration with the group of Prof. Bernd Knöll (Institute for Physiological Chemistry) at the University of Ulm, materials formed from self-assembling peptides will be developed and evaluated in cell culture and relevant injury models. In particular, the incorporation into the peptide-based materials of bioactive signals that improve the adhesion and survival of neuronal cells will be investigated as part of this project.
Contact