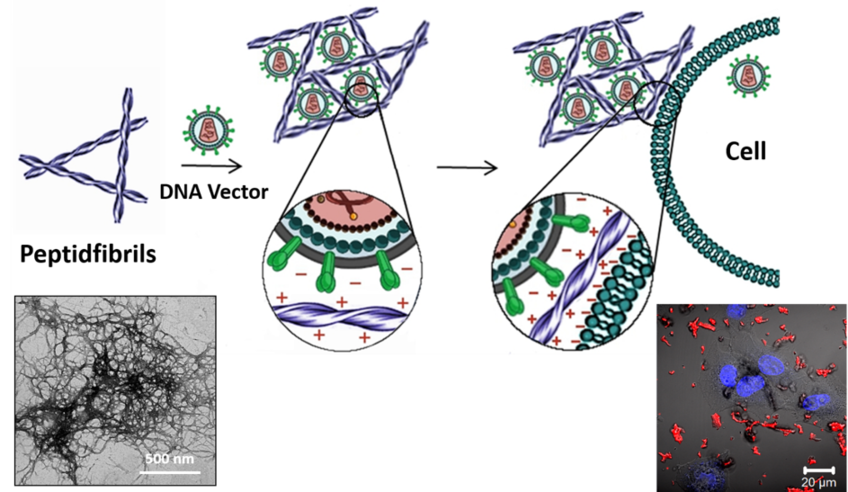 Self-assembling peptides as potent cell-type specific enhancers of retroviral gene transfer
Peptides that have the ability to spontaneously assemble into nanofibrils in water were found to promote the uptake of viruses into cells and increase subsequent gene expression, a process called transduction. Viral transduction is an important tool in modifying cellular organisms, for example in biomedical research, but also for the biotechnological production of drugs.
The aim of this project is to further develop bioactive peptide nanofibrils as transduction enhancers in retroviral gene transfer. We envision the introduction of genetic material into cells as a potential treatment for genetic diseases in a safe and cell-specific way in vitro, ex vivo and in vivo. For this, we combine the expertise of virologists (Institute of Molecular Virology, Ulm University) and chemists (Max Planck Institute for Polymer Research), in an interdisciplinary and innovative research collaboration.
Contact
Dr.

Christopher Synatschke

Group Leader
Prof. Dr.

Tanja Weil

Director